People
Current Members
The objective of my research is to understand the role of ocean turbulence in regulating biological and chemical processes at spatial scales varying from a cm for individuals to hundreds of kilometers for coastal circulation processes and its consequences for population structure and dynamics of marine ecosystems. These studies entail investigations of larval dispersal via coastal eddies and the role of dispersal in structuring nearshore marine populations, understanding spatial distributions of marine microbes and their role in driving population dynamics of higher organisms, and understanding the influence of small-scale isotropic turbulence on feeding and mating of zooplankton and fertilization success of broadcast spawning corals. Using my skills and experience as a fluid dynamicist, I contribute to a new interdisciplinary field in the marine sciences.
Postdoctoral Scholars
Technicians
Students
Margaret Brisbin
@MargaretBrisbin
Otis Brunner
Otis' background in marine spatial ecology brought him to the Marine Biophysics Unit where he is studying the diversity found at hydrothermal vents and how theoretical ecology and oceanographic models of connectivity can be combined to answer key questions in metacommunity dynamics.
Short-term Students/Interns
Research Administrator
Past Members
Yuko Hasegawa, Technician (April 2016 - April 2017)
Masako Nakamura, Staff Scientist (March 2010 – March 2015)
Daisuke Hasegawa, Postdoctoral Scholar (October 2011 – March 2014)
Taichiro Sakagami, Technician (February 2010 – August 2013)
Shizuka Kuda, Research Administrator (February 2010 – July 2012)
Yuki Kamidaira, Internship Student (August 2013 – September 2013)
MiHye Seo, Internship Student (October 2012 – January 2013, July 2013 – August 2013)
Fiona Francis, Internship Student (May 2012 – August 2012)
Hirohito Yamazaki, Short-term Student (August 2011 – September 2011)
Flora Vincent, Short-term Student (July 2011 – December 2011)
Emile Trimoreau, Short-term Student (September 2010 – February 2011)
FY2016

FY2015
FY2014
FY2013
FY2012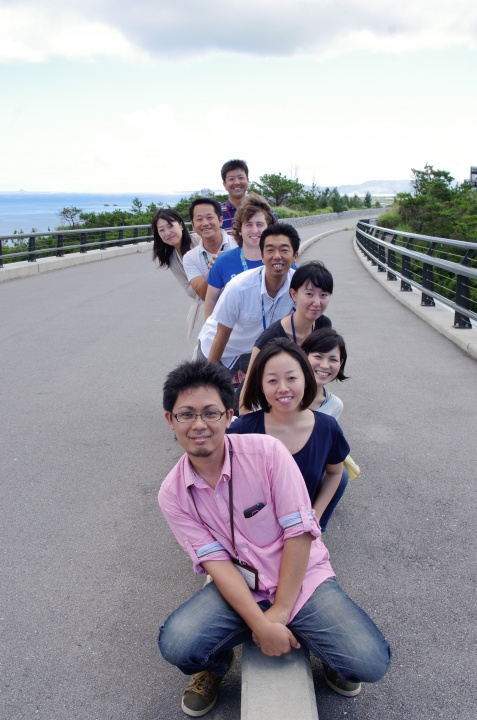 FY2011
FY2010