Intro to Entrepreneurship Training Program
Program Summary
This introductory session in innovation and entrepreneurship will introduce participants to the concepts and principles of Lean Startup, Business Model Generation, Customer Development, and Evidence-based Entrepreneurship. The class will be suited for a wide range of students and researchers with an interest in learning more about technology commercialization and entrepreneurial opportunities at OIST and beyond.
Program Details
Dates: Friday, November 8th, 2019
Time: 9:00-16:00
Language: English
Seats Available: 20
Participants: Students, researchers, and administrative staff
Participants will receive a certificate at the end of the program.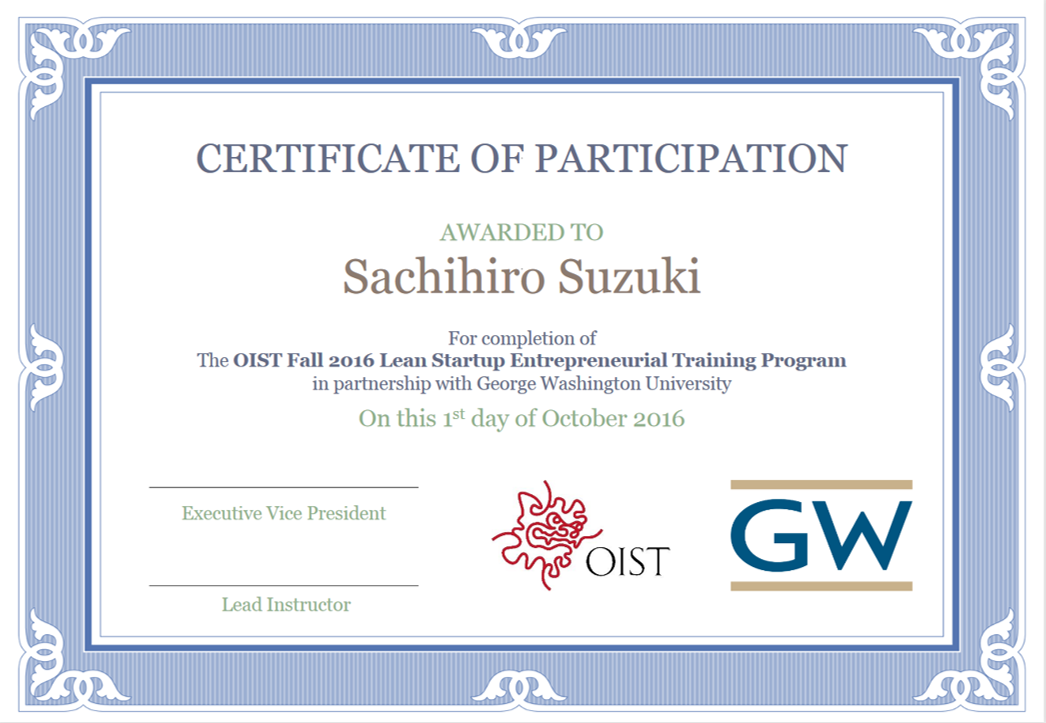 Instructor
Robert Storey is the Principal of The MVR Company, which focuses on the assessment and creation of new ventures, with a particular emphasis on medical technologies. He is currently Executive Chairman for OsteoVantage, an early stage medical device company focused on novel instrumentation used in spinal fusion procedures, Executive Chairman for Vixiar Medical, an early stage company focused on the remote/non-invasive monitoring of chronic cardiopulmonary diseases and disorders, and serves as Managing Partner of The LaunchPort™, an innovative manufacturing accelerator focused on medical devices entering the regulatory approval process. Bob serves on the Strategic Advisory Board of VIC Technology Venture Development, a private, for-profit development firm with offices in Annapolis, Boston, Fayetteville, and San Diego. He is active on a national basis on the subject of assessment and formation of start-up technologies, and sits on the Boards of six start-up and mature firms.
Applications Closed
If you have any questions, please feel free to contact ai.chinen@oist.jp
We will be in touch with you with the official notification regarding your participation in the above programs. Hope to see you there!
Sponsored by the Technology Development & Innovation Center (TDIC) Business Development Section
Co-sponsored by the Faculty Affairs Office (Postdoctoral Career Development Advice (PCDA) & the Office of the Dean of the Graduate School